As we transition into the holiday season it is easy to get overwhelmed. Tensions are high, many are stressed out, and you are seeing family and friends you might only see once a year. For some this season is full of joy and one of the greatest times of the year, and for others it might be one of the most trying times.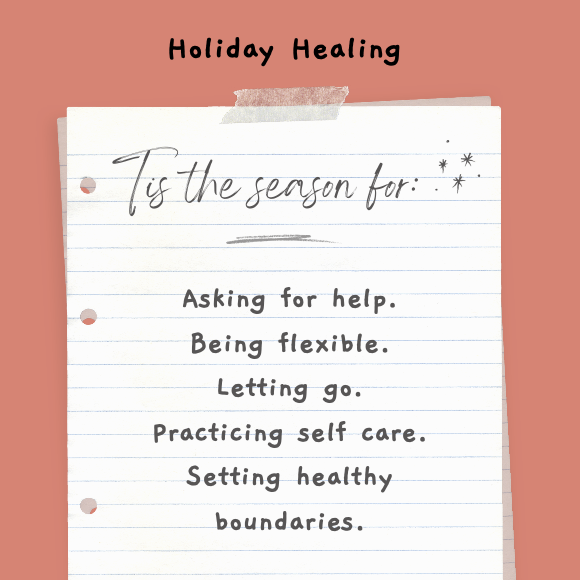 Setting healthy boundaries with family and friends is vital. If we don't prepare ourselves, the holidays can end up imploding. It is okay not to love this season, and your feelings are valid. The holiday season is tense, and you may feel as if you are coping to try to make it through them. But keep in mind, you have overcome hard challenges in the past. Remind yourself of your past successes and tell yourself, "I can do hard things."
Normally, taking time for yourself can be difficult, but during the holiday season it may seem impossible. Everyone celebrates this season differently, and that's okay too. Enjoy this time in a way that makes sense for you and define your "normal." Remember – you can't pour into others until you fill yourself up first.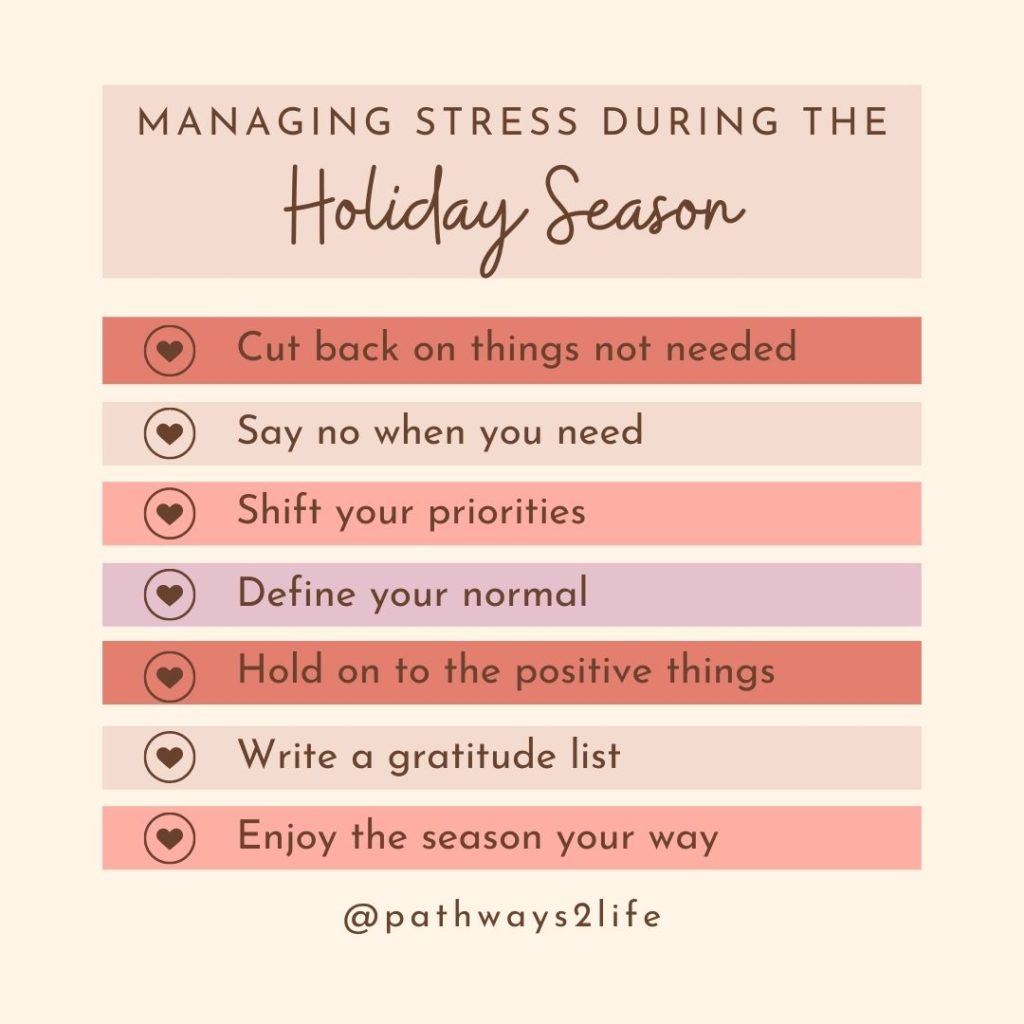 This could look like:
Meditating
Going outside
Taking a nap
Pausing to write a gratitude list
Shifting your priorities
Cutting back
Saying "no"
Making your "yes!" count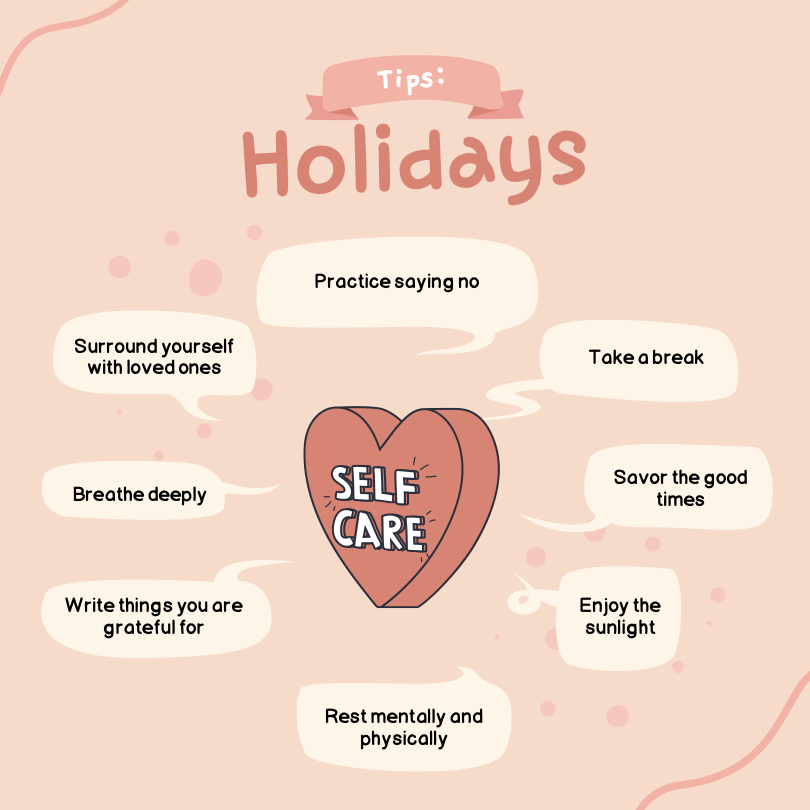 If we prepare in advance, this season could end up being more enjoyable than anticipated. Developing the right headspace and build ourselves up takes time. You don't owe anyone any explanations on how you take care of yourself during good times or hard times.
Even if you aren't hosting people or planning events – it is still a stressful time for everyone. Remember that our loved ones could be feeling the same way. So be patient with others and respect that everyone around you has their own perspective. Be intentional about the energy you want to surround yourself with this season. Be kind to yourself, and others, and give yourself some grace. And remember it's okay not to be okay, if you need help reach out.
Resources:
GA Mental Health Consumer Network – https://www.gmhcn.org/about
National Alliance on Mental Illness – https://nami.org/Home
American Foundation for Suicide Prevention – https://afsp.org
GA Coalition Against Domestic Violence – 1-800-331-9474
Crisis Text Line – Text "Home" to 741-741 (support) or "NAMI" (mental health)
GA Crisis and Access Line – 1-800-715-4225 (24/7)
National Domestic Violence Hotline – 1-800-799-SAFE(7233)
National Sexual Assault Hotline 24/7 – 1-800-646-HOPE(4673)